Ian Cameron Esslemont (born 1962) is a Canadian writer. He was trained and has worked as an archaeologist. He is best-known for his series Novels of the Malazan Empire, which is set in the same world as the Malazan Book of the Fallen epic fantasy series popularised by his friend and collaborator, Steven Erikson. Esslemont is the co-creator of the Malazan world.
Ian Cameron Esslemont was born in Winnipeg, Canada. He earned an archaeology degree from the University of Manitoba[1] and met Erikson at an archeological dig at the site of Mud Portage, Ontario, Canada.[2]
Later, Esslemont pursued a creative writing degree from the University of Victoria in British Columbia.[1] In 1989, he continued his creative writing study at the University of Alaska.[1] He has lived and worked in South-East Asia, including four years spent in Thailand and Japan.[1]
Steven Erikson became a successful fantasy author with the Malazan Book of the Fallen and regularly recommended his publisher consider his friend's works in the same world. Esslemont was pursuing a Ph.D in Literature from the University of Minnesota when he was approached with a book deal for the Novels of the Malazan Empire.[3] He now lives in Alaska with his wife, novelist Gerri Brightwell, and their three sons.[1]
Works
[
]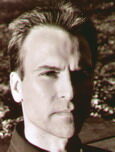 Esslemont and Erikson co-created the Malazan world in 1982 as a backdrop for role-playing games. In 1991 they collaborated on a feature film script set in the same world, entitled Gardens of the Moon. When the script did not sell, Erikson greatly expanded the story and turned it into a novel. The two writers agreed to both write books set in the same world. However, it took a further eight years before Gardens of the Moon was published by Bantam UK and Erikson agreed to write a further nine novels set in the same world.
Life and work commitments delayed Esslemont's own entries to the series until 2004, when his first novel, Night of Knives, was published as a limited edition by PS Publishing (a mass-market release by Bantam UK followed in 2007). This book was a prequel to the main Malazan sequence. His second novel, Return of the Crimson Guard, takes place within the main Malazan sequence, shortly after the events of the sixth book, The Bonehunters. It was published by PS Publishing in May 2008 and by Bantam UK later that year. Both Night of Knives and Return of the Crimson Guard were bought by Tor for publication in the United States. His third novel, Stonewielder, was published by Bantam UK in 2010 and Tor in the US. Esslemont published three more novels by 2014 to complete the Novels of the Malazan Empire series.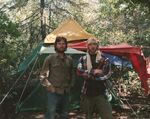 In 2016, Esslemont began a new prequel trilogy, called the Path to Ascendancy, detailing the origins of the Malazan Empire.
Bibliography
[
]
Novels of the Malazan Empire series
[
]
Path to Ascendancy series
[
]
Non-Malazan
[
]
Trivia
[
]
Esslemont and Erikson first collaborated as writing partners on a series of feature film screenplays. Their first was an "archaeology horror comedy" called Midnight's Son, whose two main characters were essentially analogues for the authors themselves. The plot involved an archaeological dig on an island of the east coast of Canada which turned up a Viking killing field. The script was purchased by a film producer, but never made. The second and third scripts were Magic realist comedies, one of which was optioned twice. The fourth script was Gardens of the Moon, which was inspired by their role-playing hobby and formed the basis for the eventual novel of the same name. Another script was Blackdog Blues, which covered Whiskeyjack and the Bridgeburners at Blackdog Swamp.[4]
Erikson and Esslemont usually meet once a year at the International Conference on the Fantastic Arts in Orlando, Florida to coordinate details in their books. According to Erikson, the two authors "hang out by the pool, and get drunk, and talk about what we're working on. So we work through some stories there...Often I don't see [Esslemont's] manuscript until the book's been published."[5] Esslemont admits he does not read Erikson's books until they come out--"I have to have a physical object in my hand."[6]
Both Esslemont and Erikson see the other as their audience when writing a book. Esslemont says he wants to make Erikson "go 'WHAT!!', but in a good way" when he reads one of Esslemont's books.[7]
While writing the Malazan books, Esslemont also dabbles with a post-apocalyptic science fiction novel he hopes to publish one day.[8] If he had his preference, he would one day publish it under a pseudonym.[9]
Esslemont cites the Sword and Sorcery genre as being most influential on his writing. Some authors that were formative in his writing include Michael Moorcock, Robert E. Howard, Fritz Leiber, Jack Vance, Karl Edward Wagner, Glen Cook, and Stephen Donaldson.[10]
Esslemont used to practice typing as a boy by retyping entire Robert E. Howard stories.[11]
External links
[
]
Interviews
[
]
Print
[
]
Video
[
]
Audio/Podcast
[
]
The Tor re-read
[
]
Public appearances
[
]
Notes and references
[
]